24 hour Video Brochures. Yes, we've turned them around that quick!
Our express Video Brochure service is cracking along at a fair old pace of late. We've worked with some awesome companies who need Video Brochures fast. Thankfully our express service offers just that.
With a quality print and rich video content, our express brochure service is perfect for client presentations, business pitches, events, and more.
It's super simple to use, and with a turnaround between 1-3 days it's so quick it's unreal.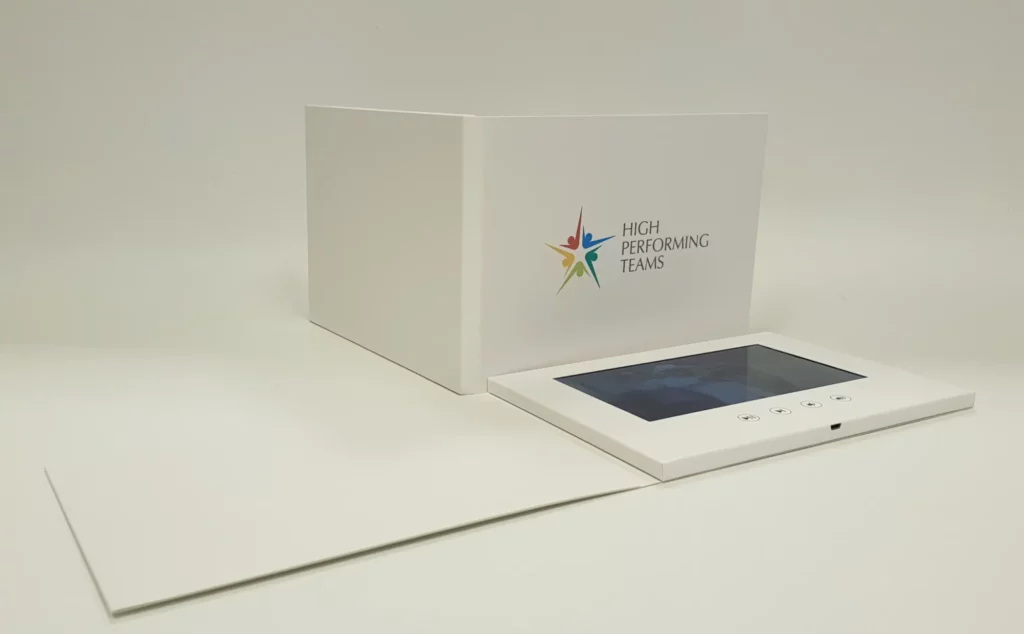 Compared to other companies offering Video Brochures, we can print and dispatch fast, as well as providing duplication services. Meaning we load your video content, whether you order 1 unit or 100, we take care of the whole thing.
The most shocking thing we've found so far with our express Video Brochure service is:
Q. What's the minimum order quantity for the express service?
A. There is no minimum order quantity!
We cannot tell you the number of people we have spoken to who cannot believe we will print just one Video Brochure.
Who's using our express Video Brochures?
A lot of customers using our express Video Brochure service are using them as a proof of concept to pitch to clients.
Business presentations/client pitches, a few for product launches, some have used them as press kits and had us load a presentation pack onto them.
As they function in the same way as a USB device, you show video content on the screen, then plug the unit in via a USB cable to retrieve files.
Our express service is low cost, and effective and clients love it! What are you waiting for? Get in touch today on 01793 498040 or buy them online!