Find out more about our Video Box solutions, and how they could generate new business.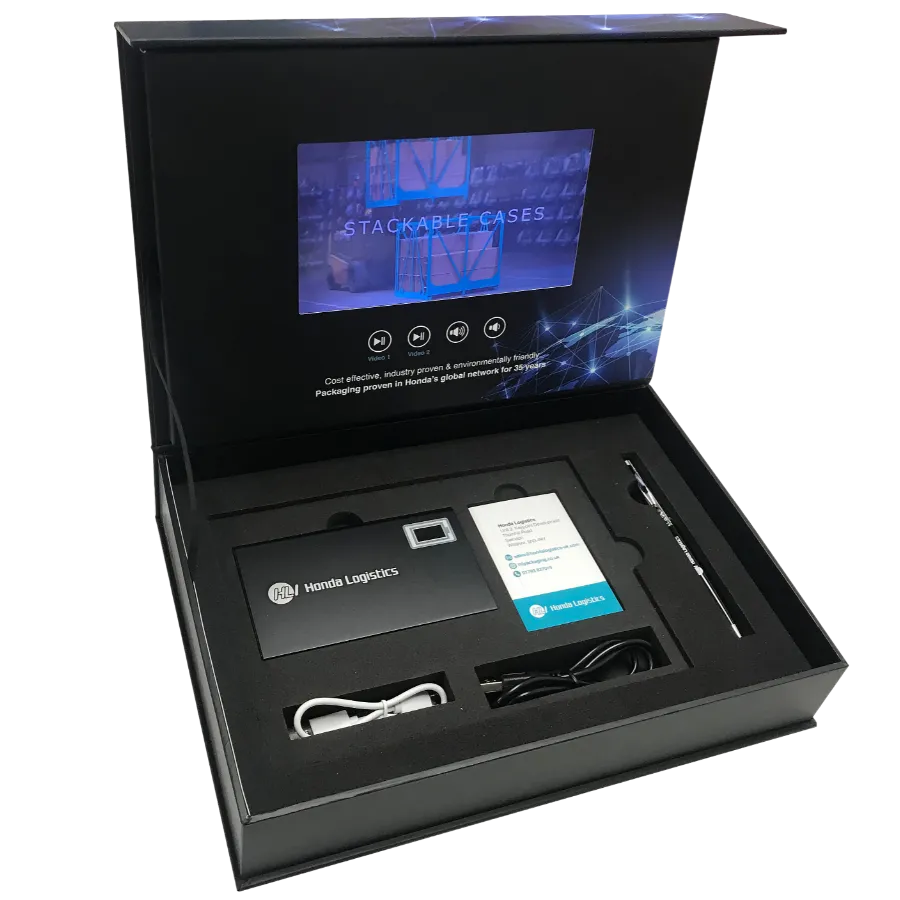 We have Video Brochures, available in a wide array of sizes, screen sizes and designs, what if you need more?
What if you're launching a new product, and want to send samples, or marketing materials, along with your video content?
Well, that's where our video in a box solution comes into play. Using our Video Box service, you can get a custom-made box made to your specifications. The perfect solution if you're looking to reward users, or attract high profile businesses with your pitch.
So when would you want to use a Video Box? Video Boxes are a great fit for fitments. Sounds strange?
It's true, if you have a product or materials for marketing, and want to house them in an all-in-one solution harnessing the power of video content. Look no further than our video in a box service.
Whether it's a physical sample of your product, pens, a diary, or other marketing products, we can work around your needs.
With custom fitments available, along with custom sizes, we can ensure your product or marketing message stands out from all other approaches, increasing brand presence, and creating user engagement.