Express Video Brochures UK
2-5 day turnaround time or sooner on Video Brochures.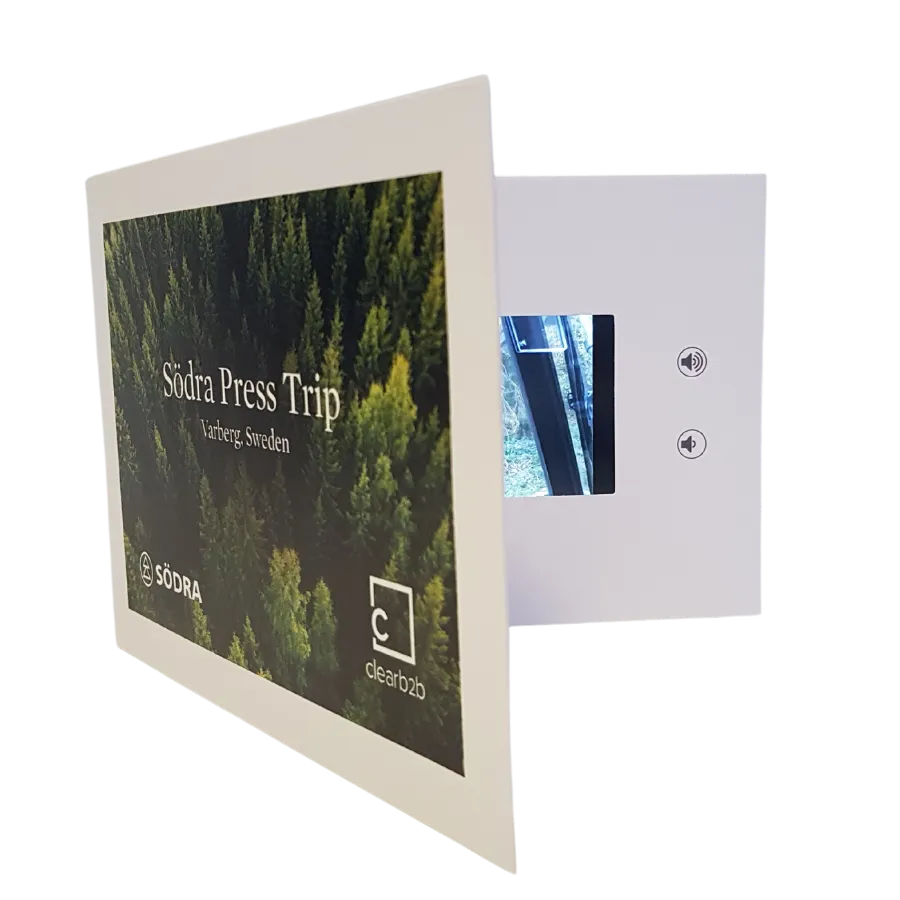 Need Video Brochures fast?
Are you looking for Video Brochures? Need them turned around in 2-5 days? If you can answer yes to both these questions, we have some news for you.
Your design printed on to an A5 Video Brochure (more on that later). Our express service is for those who want to use Video Brochures as part of their marketing mix, but don't want to order lots at a time. Think of it as short-run service, perfect for those who want one unit, or ten, quick service, impressive results.