Video Brochures the ultimate in direct mail. Welcome to our Video in print service, win new business with Video Brochures.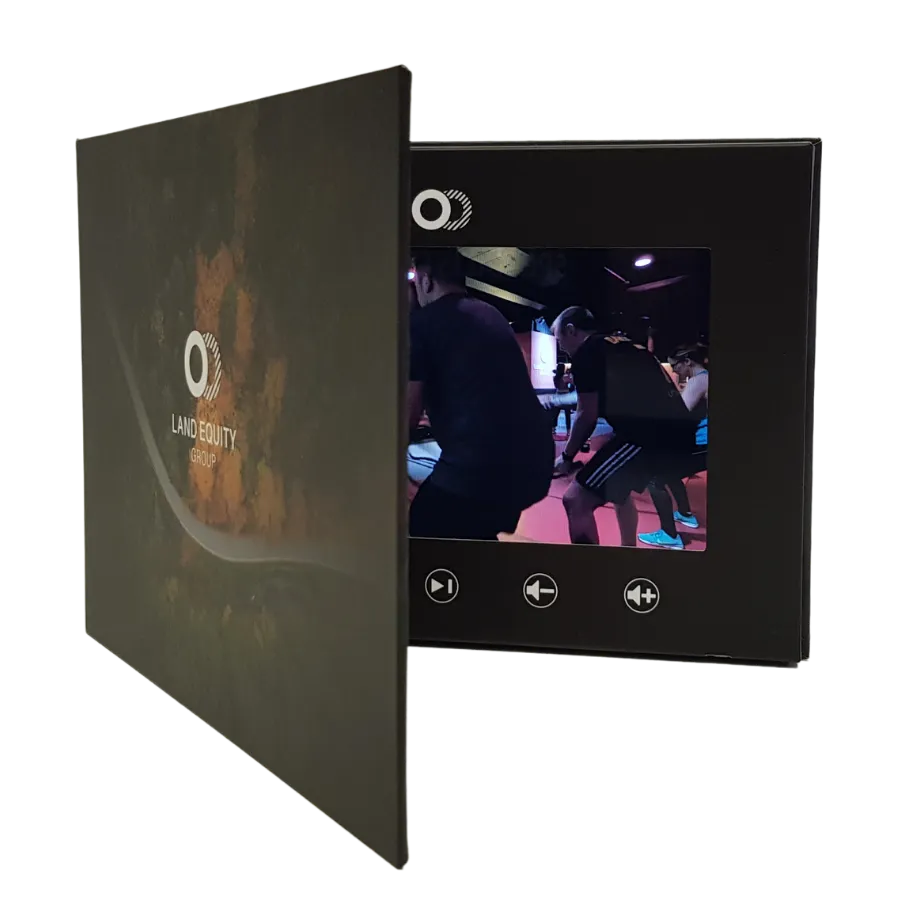 Video Brochures by Media Plant
Our LCD Video brochures are a fantastic way to get your point across. A picture says a thousand words, however, a fully functional video with sound can offer so much more.
Video Brochures can help increase brand exposure, and they offer a new way to engage your potential audience.
Our clients have enjoyed great success using our Video Brochure solution, tailored to their specific needs, we are on hand to help and advise on the best possible outcome of your next campaign.
Join the marketing revolution, your brand, your video, all in one.
Why us for Video Brochures?
Video In Print is a more than viable option for those looking to reach customers, offering a truly unique approach to a customer or potential customer engagement.
Your powerful messaging in video form coupled with Media Plants Video Brochures offer a unique marketing approach.
We have worked with major brands and small to medium enterprises helping them maximise their brand through our solution.
They keep coming back, with good reason. Results.