Need Video Brochures double quick?
Video Brochures are very popular; there's no denying that. Why? They work. The sole purpose of a Video Brochure is to get your video content in front of the eyes that matter.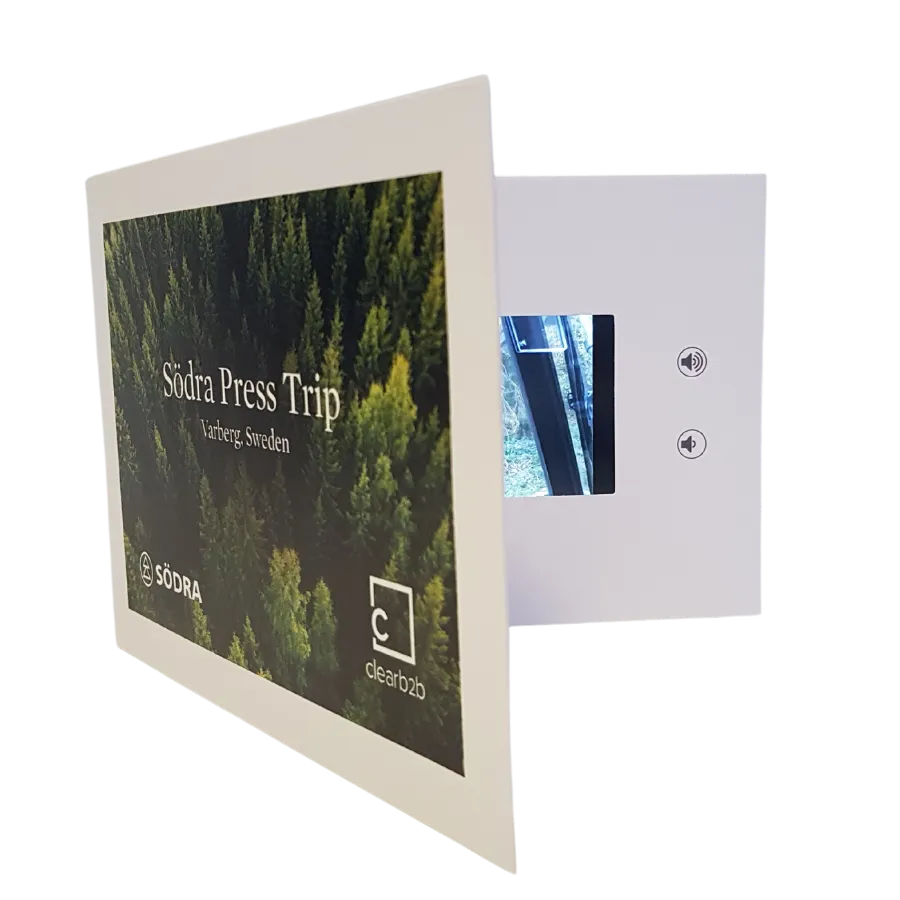 Build brand awareness, showcase video content, and generate interest. We've had some fantastic clients over the years, from top tier brands, through to SMB's.
All were looking for a novel way of promoting their services/products. There has been a problem though.
Short run Video Brochures
We have been asked on numerous occasions for short runs of Video Brochures. Many companies only want one or two, or ten brochures for a specific campaign.
They didn't want to order loads at a time; it didn't fit their needs to do so. Well, we came up with a solution for that.
Express Video Brochures
Media Plant now offers a turnaround time of 2-3 days on Video Brochures. Yes, you read that right, 2-3 days, heck if we can do it quicker we will do.
Currently, we offer a 2-3 day turnaround on A5 Video Brochures with a 5 inch HD IPS screen.
If you'd like to find out more about how our Express Video Brochure service works, please take a look at our dedicated page here.
Just want to view pricing and order them online? Excellent take a look at the sales page for the Express A5 Video Brochure here.
No minimum order quantity, one set price, you asked for short-run express Video Brochures, guess what? You got them.