Request A Free Video Brochure Sample
If you're thinking of marketing your business using a Video Brochure, you need to see one in action.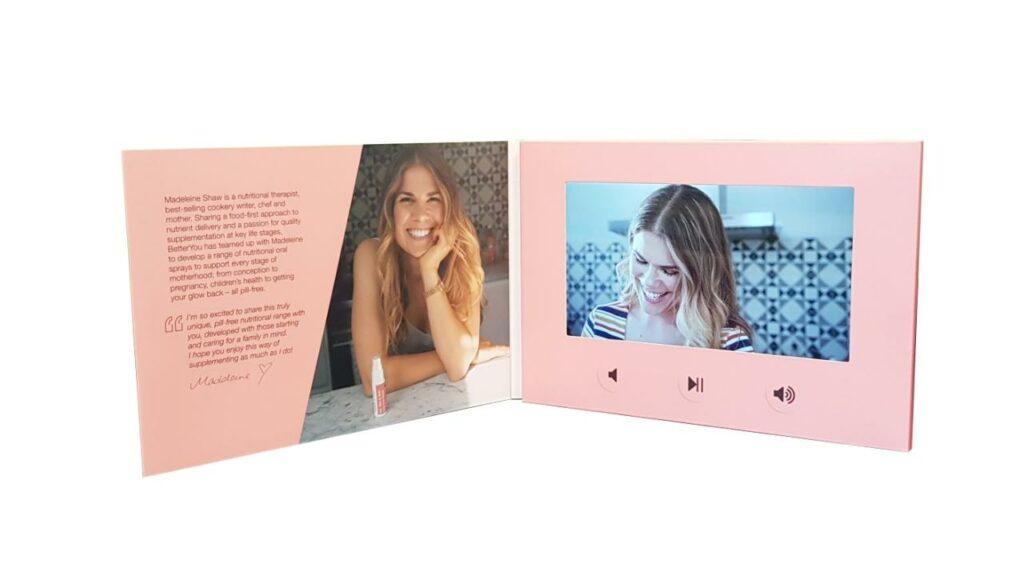 How do I request a free Video Brochure sample?
It's all well and good us extolling how Video Brochure marketing works, but without something in your hand, well, it loses something in translation.
That's why you can request a free sample of one of our Video Brochures. We understand the need to evaluate a Video Brochure, especially if you're thinking of using one for your next marketing campaign.
All you have to do is fill in the form, and we will send you a Video Brochure in the post.
Hey, we said it was simple! If you'd prefer, you could always give us a call on 01793 498040, and discuss your sample
FAQ on Video Brochure samples